Buff-breasted Sandpiper – Tryngites subruficollis
This vagrant wader is the Birdlife Australia Rarities Committee (BARC) 9th confirmed Australian record.
They breed in the high Arctic regions of Alaska, Canada and an island off Russia, on well drained tundra with tussocks and scant vegetation. It appears that one gets lost every now and then and comes here instead of South America.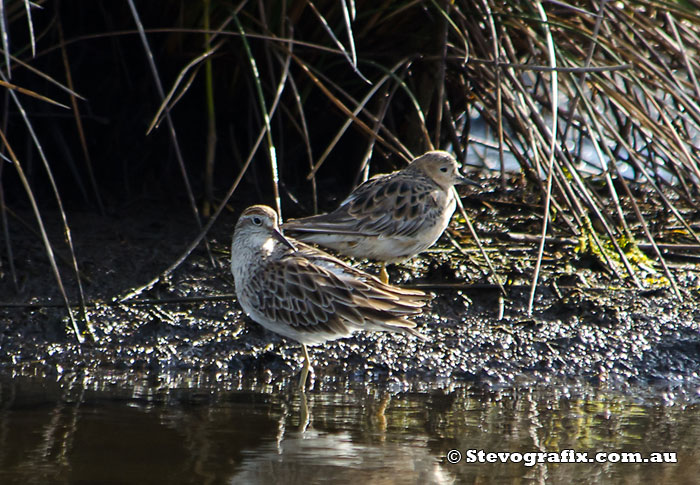 Buff-breasted Sandpiper at Hexham Swamp, Hunter Region, NSW Jan 2014
Buff-breasted Sandpiper at Hexham Swamp, Hunter Region, NSW Jan 2014
Buff-breasted Sandpiper at Hexham Swamp, Hunter Region, NSW Jan 2014
Buff-breasted Sandpiper at Hexham Swamp, Hunter Region, NSW Jan 2014
Buff-breasted Sandpiper at Hexham Swamp, Hunter Region, NSW Jan 2014
Buff-breasted Sandpiper at Hexham Swamp, Hunter Region, NSW Jan 2014